Every year Tompkins Learning Partners hosts the Annual Finger Lakes Crossword Competition. This is a major fundraiser and unique community event. Players compete individually or on teams with three levels of difficulty. (Separate winners.)
Until last year, this event was held in-person at Boynton Middle School but because of the Covid-19 pandemic, it was held virtually in 2020. To our great surprise and gratification, in addition to our local players, we had entries from all over the country and overseas.
This year, we hope to again hold an in-person event but to accommodate our newly found virtual puzzlers, we plan to simultaneously hold both a virtual and an in-person competition. In case there are still restrictions on large gatherings on September 25th, 2021, this dual-venue event will become completely virtual.
We are still working out the logistics for running a dual event but all the details and registration information will be posted on our forthcoming crossword website.
Come back here to TLPartners.org to register when the FLCC Website goes live. You will be notified by email when the site goes live.
If you are not yet on our FLCC email list, please send your email address to gweissbrot@hotmail.com with "FLCC mailing list" in the subject line.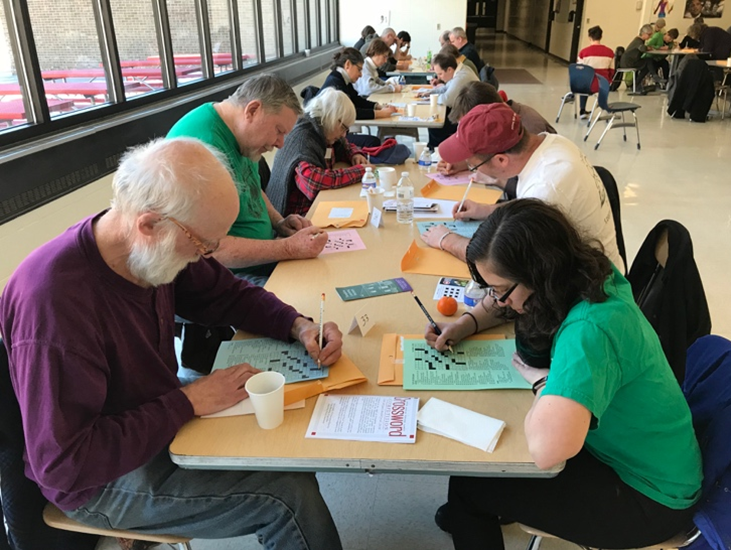 Competing as individuals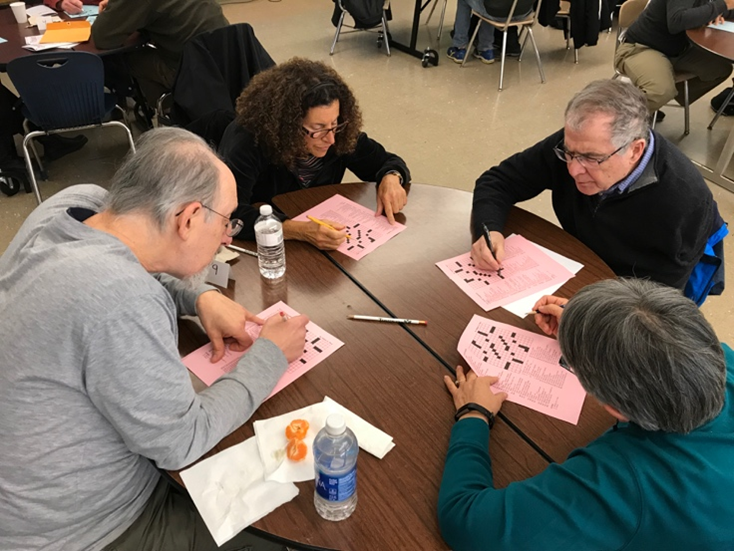 Working as a team