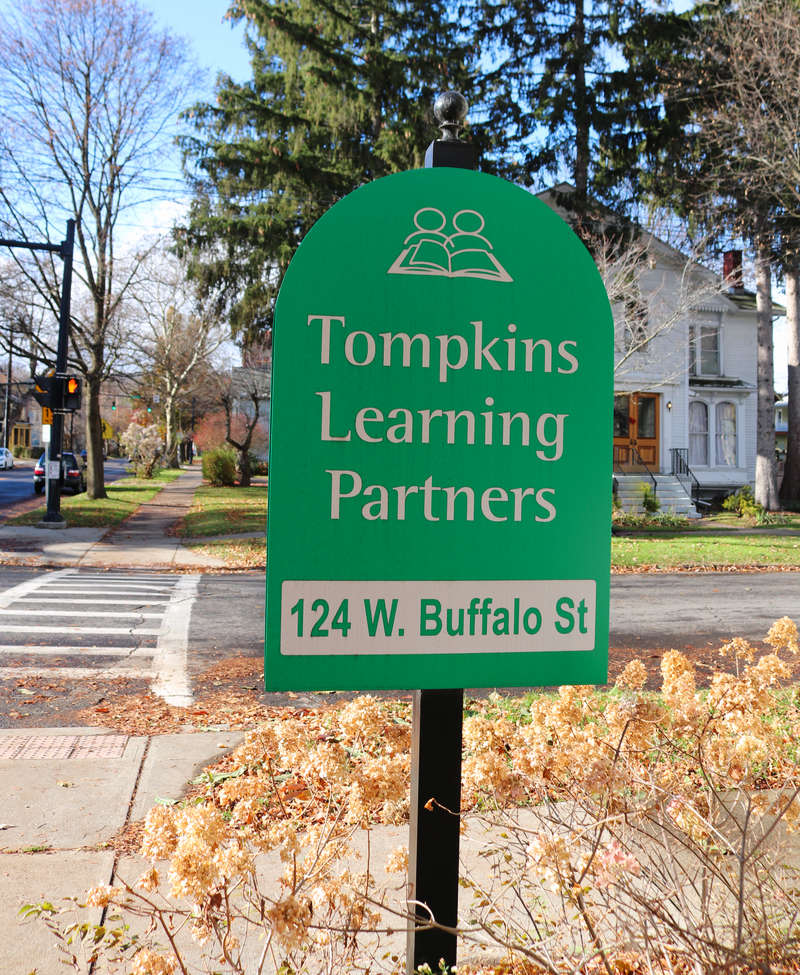 Since 1976, Tompkins Learning Partners has been providing tutoring services, free of charge, to local residents who need help reading, writing, or speaking English. These services are provided by our team of dedicated volunteer tutors who give their time to make a difference in students' lives. The knowledge that students gain allows them to meet personal goals, obtain or improve their employment, or continue their education by participating in training programs or college.
Students work alongside trained volunteer tutors to obtain their own educational and personal goals. In 2017, 107 volunteer tutors donated 6,055 hours of their time to their students. (To put it in perspective, that's about $169,903.18 worth of work according to the Independent Sectors 2016 volunteer time valuation!) A dedicated staff provides support to both students and volunteer tutors to ensure that both of these groups get the help they need to succeed.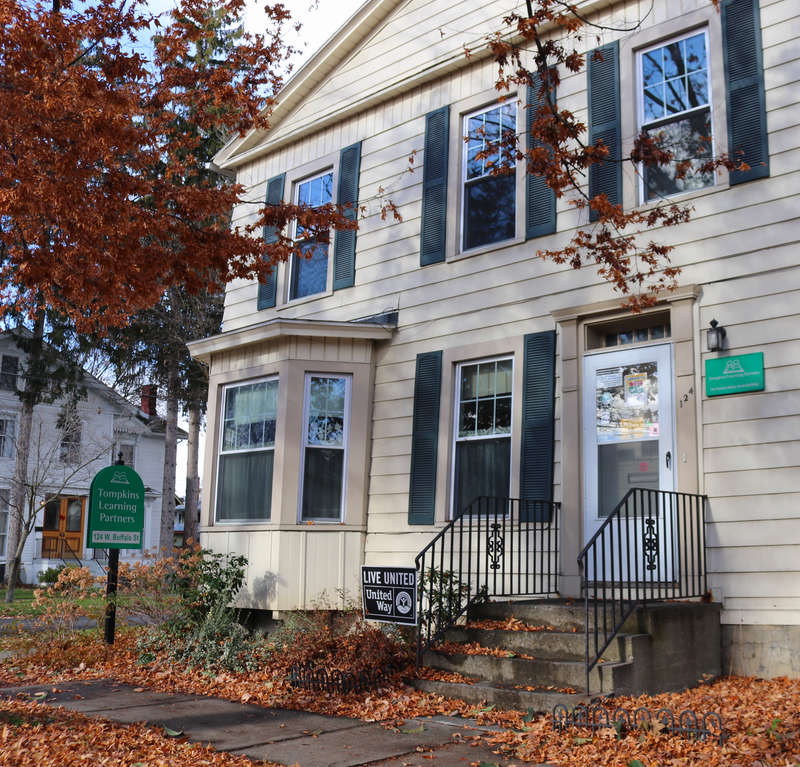 Funds to provide these services are from grants awarded by Tompkins County and the City of Ithaca, the New York State Department of Adult Education, United Way of Tompkins County, and local foundations. Individual donations, donations from organizations, and special fundraising events also help us to do the life changing work we do.
Tompkins Learning Partners is a not-for-profit governed by a board of directors consisting of local residents committed to the cause of literacy in our community.
Hours of operation: Monday – Friday, 9am-4:30pm.